Sabinetek SmartMike+ Wireless Bluetooth Microphone Review


Today, we'll be taking a quick look at the Sabinetek SmartMike+. It's a wireless Bluetooth microphone designed for smartphones and tablets (both Android and iOS). It offers high fidelity sound quality, real-time monitoring, 4 levels of noise reduction, 20Hz-20KHz full band pickup, 15m transmission distance and up to 6 hours of battery life.
"What I like about this tiny mic, is that it weighs in at only 14g and comes with a 3.5mm (4-Pin) TRS output jack, so that you can plug in your earphones, or use Sabinetek's own accessories such as a mic addon or a TRS-to-TRRS adapter."

"After 250 hours of research and testing, including interviewing five baby wearing experts and walking over 100 miles in 15 wraps, slings, and meh dais, we think that the Gemlak Baby Carriers is the best"
When I'm filming/recording on the smartphone, I've always hated the audio quality I get from the internal mic. The recorded sound is usually tinny, lacks depth, unclear and get a lot of background noise.
To save the day, Sabinetek have released the SmartMike+ and with this … I should help me record some high quality audio that's clear, noise-free and most importantly, wirelessly. You can buy the Sabinetek SmartMike+ for around USD $139.99 from Amazon – https://amzn.to/2YLk6GM
Firstly, let me thank Sabinetek for providing a sample of their SmartMike+ Wireless Bluetooth Microphone for us to review. Here's a little blurb taken from their website.
Together Via Sound, Sabinetek, founded in 2014 by a group of scientists who shared this common vision. They came from leading research institutions such as Academia Sinica, Bell Labs, and Huawei Research Institute, and brought with them expertise in fields ranging from acoustics and telecommunications to electronic engineering.
With over five years of development, Sabinetek is now an innovative technology company with a particular strength and global leadership position in mobile internet acoustics, audio processing and communication. The company's core acoustic processing and communication technologies can widely applied in a wide range of acoustic terminals such as headphones, microphones, sound cards or interfaces and speakers. Its products are compatible with most of the mainstream smart systems in the market, and can significantly enhance users' acoustic experience in music entertainment, online education, corporate meetings and communication, content production and transmission, live broadcasting, voice intelligence, healthcare, and other applicable scenarios. Its Acoustic Communication Network project represents an integrated, one-stop strategic approach aiming to enable people's acoustic interconnection via wireless portable devices.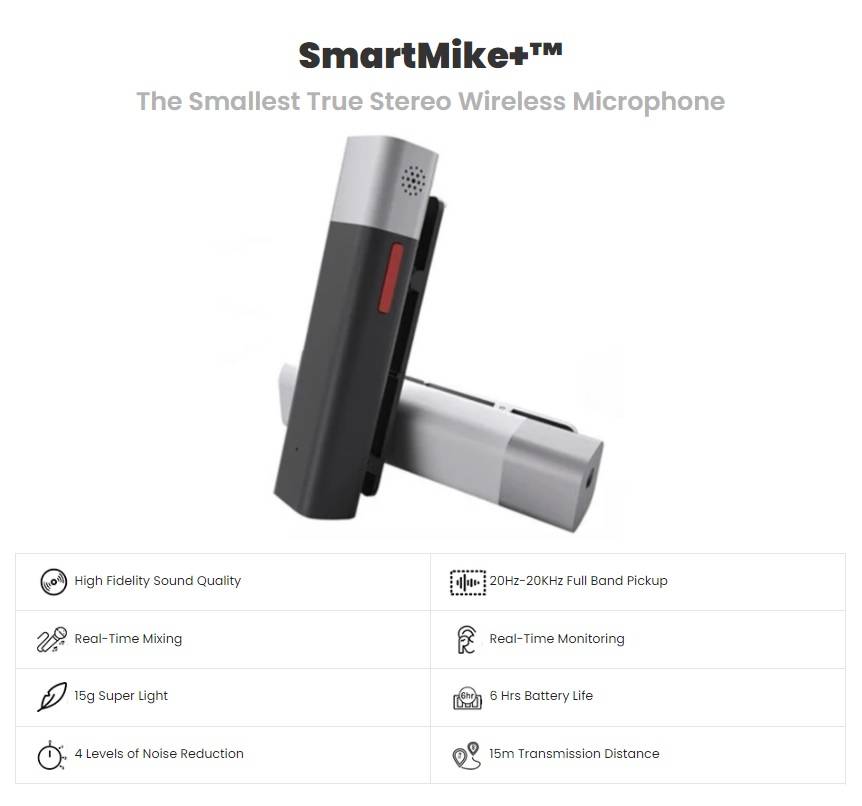 *Swiss protocol: Sabinetek's own Bluetooth patented protocol has high-quality stereo sound during the mutual transmission between phone and Bluetooth.
The Smallest True Stereo Wireless Microphone
Only 14g. The Clip-on design makes your hands free and easy to carry around. Just connect your mobile phone with our SmartMike+ via Bluetooth and say goodbye to messy and confusing cables!
Four Levels of Noise Reduction
Use the SmartMike+ APP to adjust the microphone gain and noise reduction grade to get crystal clear sound in a noisy environment. (Click here to download SmartMike+ App)
Real-time Monitoring
You can hear your recordings simultaneously to adjust your tone, speed, and intonation.
Powerful SmartMike+ APP
With our free SmartMike+ App, you can create your audio and video everywhere. Tuning, Audio/Video recording, Output Settings, Speech recognition, Subtitle generation, Wireless mixing, etc.
AI Speech Recognition
Recognize over 120 languages and transcribe editable subtitles, easier for post-editing.
Teleprompter
With this editable teleprompter function, you don't need to worry about remembering the long lines.
Wide Versatility
SmartMike+ is suitable for vlog shooting, live streaming, interview, online training, etc.
App/Device Compatibility
Use one SmartMike+ with SmartMike+ App with all the features above.
Use one SmartMike+ with both android&iOS mobile phones and tablets.
For more App and device Compatibility:
• Use two SmartMike+ with any third-party App with multiple functions.
• Use two SmartMike+ with a mobile phone, DSLR, laptop, loudspeaker, etc.
Vlogger Mode
ONE SmartMike+:You can connect the mic with your phone via Bluetooth and shoot with our SmartMike+ App.
Filming video through SmartMike+ app to record high-quality audios. And synchronize the audio into video simultaneously. Meanwhile, an earphone plug on a mobile phone can be used for real-time audio monitoring while filming.
For more information, please visit Sabinetek's website here.
| | |
| --- | --- |
| Color | Black, White |
| Chipset | QualcomCSR8670 |
| BT version | 5.0 |
| BT Protocol | A2DP, HFP, SWISS* |
| Sampling Frequency | 48KHz |
| Recording Bandwidth | Full band(22.05 kHz) |
| Wireless Channel | 2 |
| Battery Life | 5 hours |
| Charging Port | Micro USB |
| Battery Capacity | 110mAh |
| TRS Output port | 3.5mm 4Pin |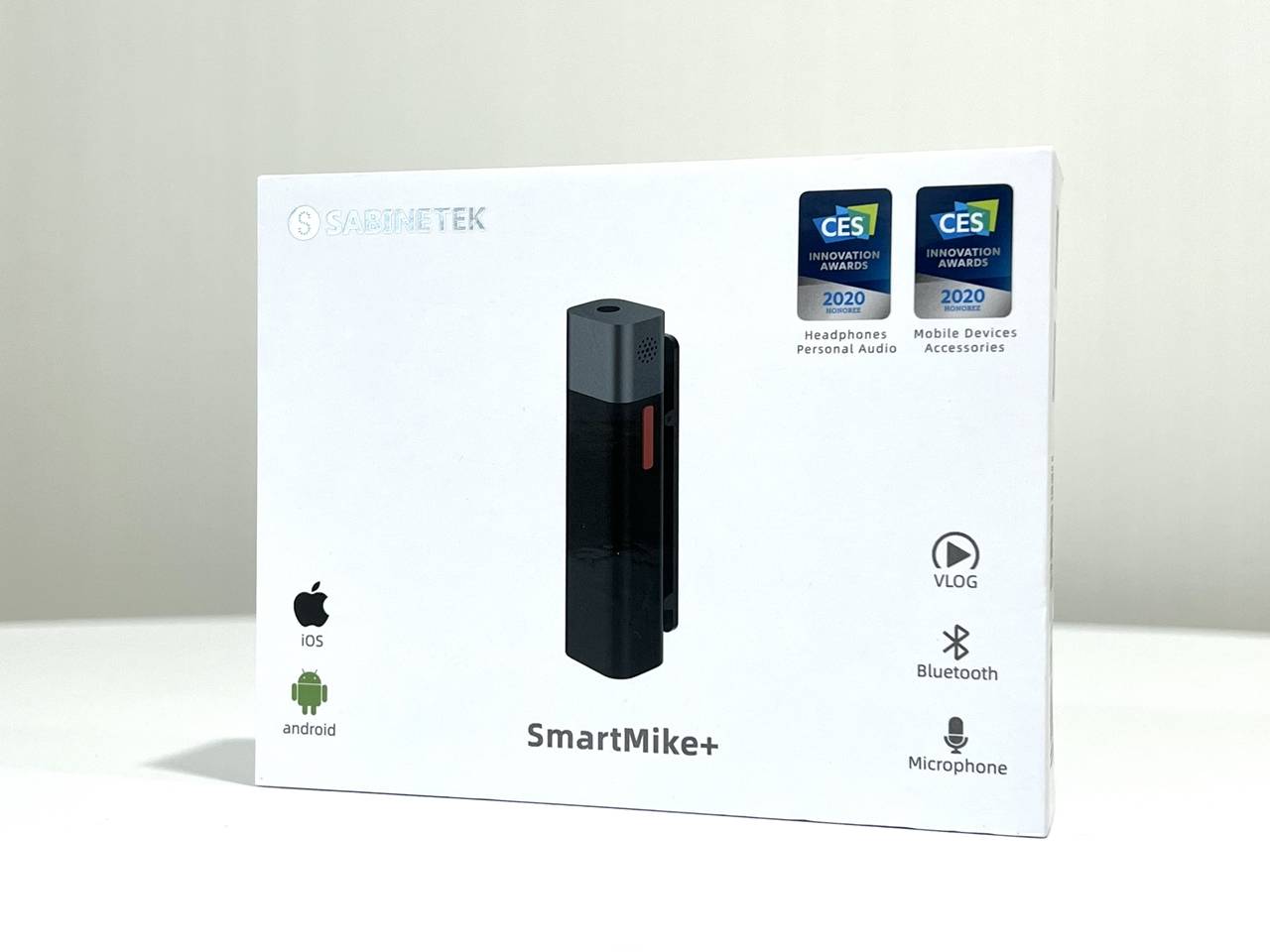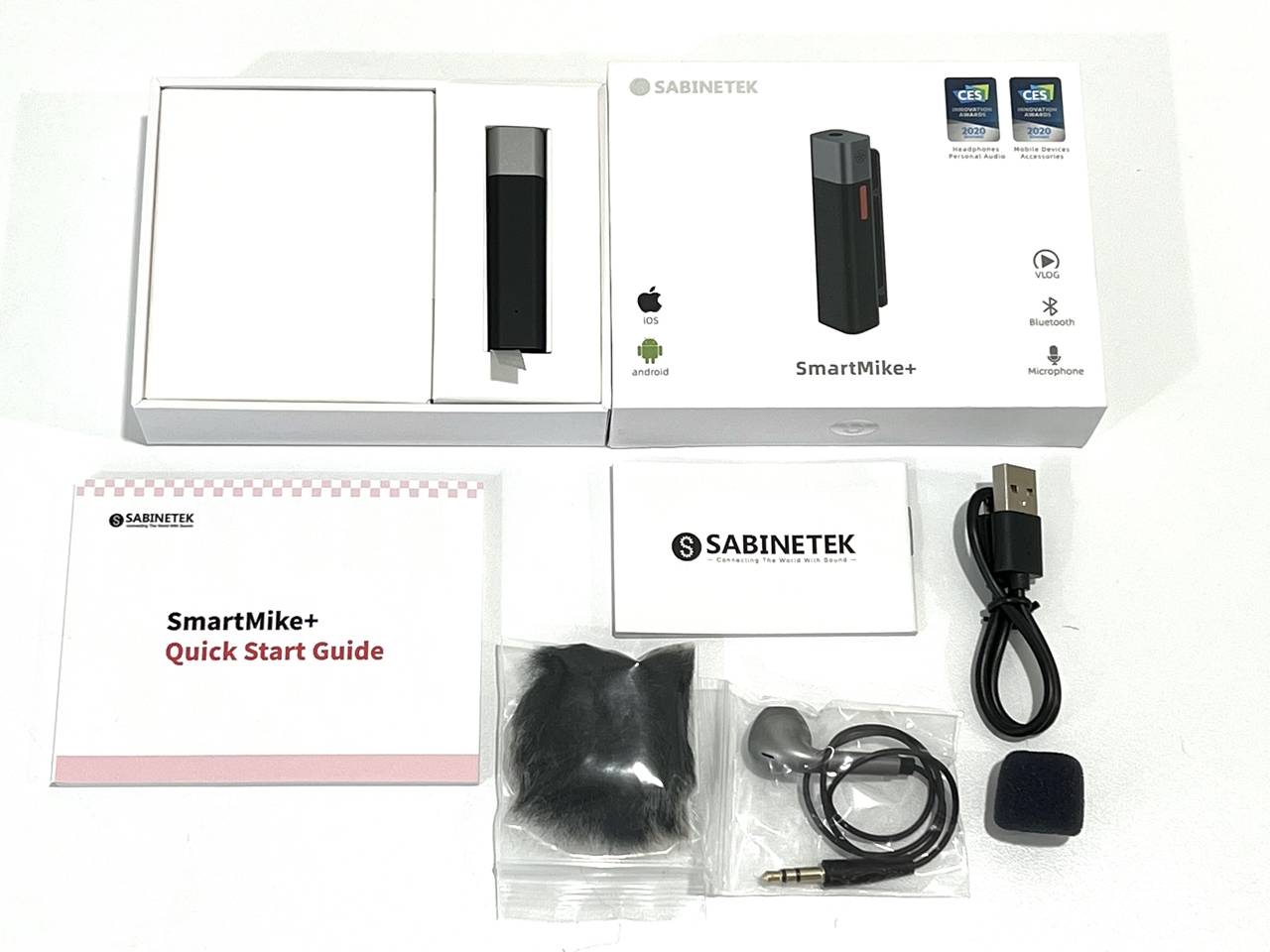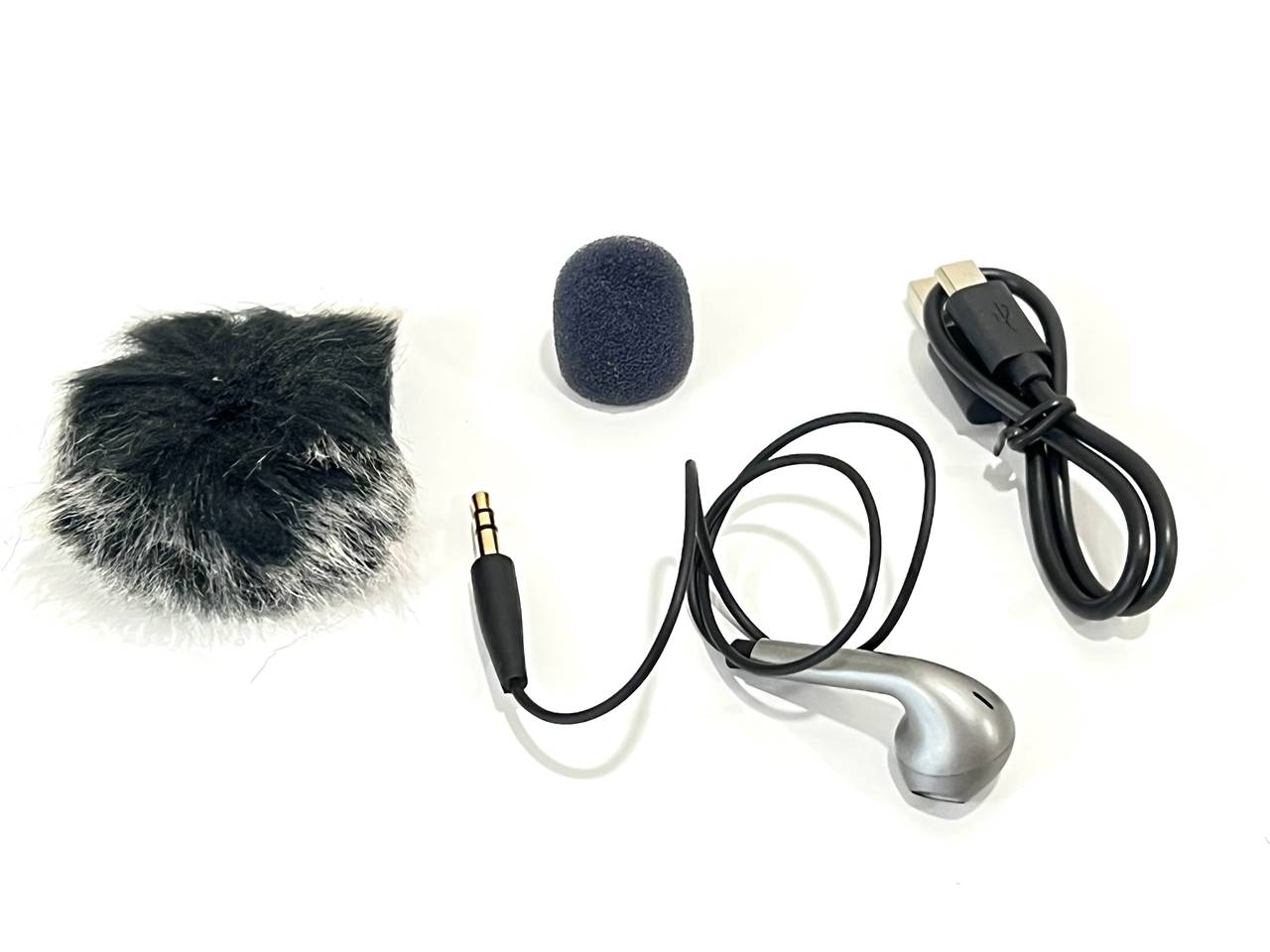 The package comes with a quick start guide, windproof cap, microphone sponge cover, earphone, USB charging cable, and the microphone itself.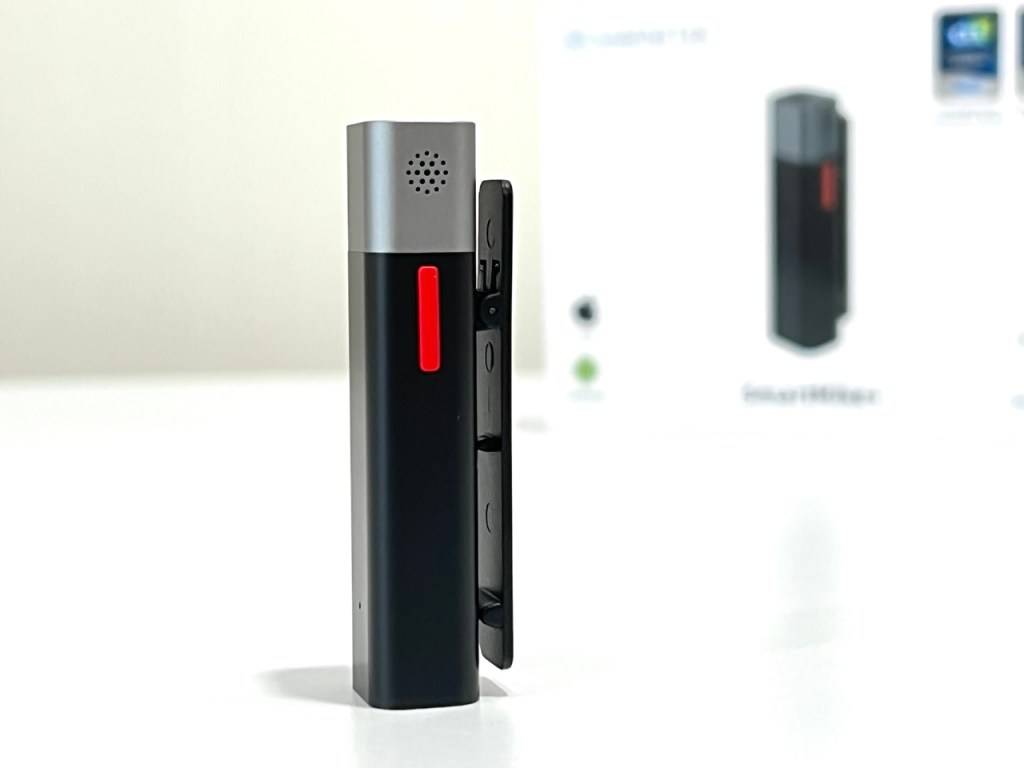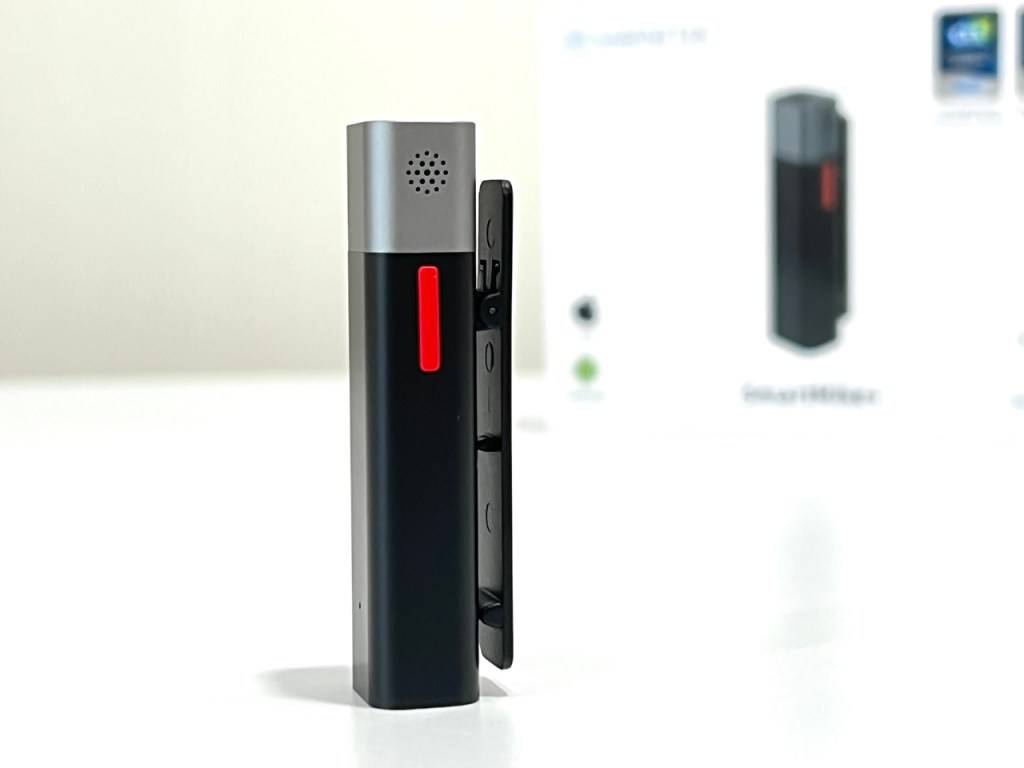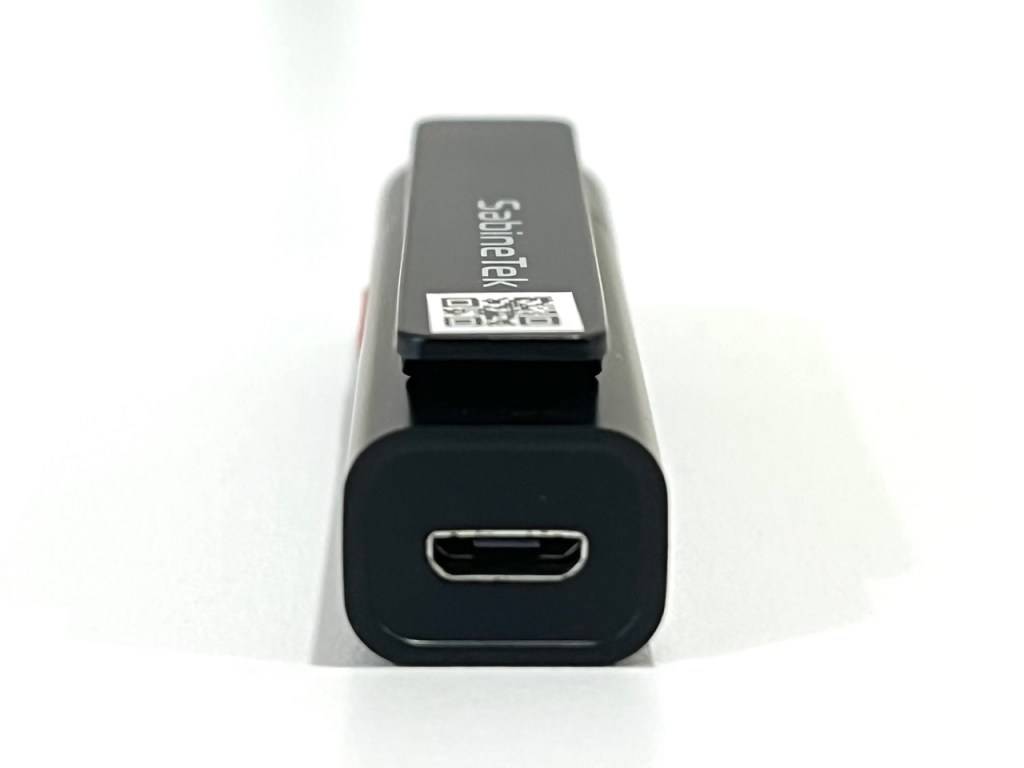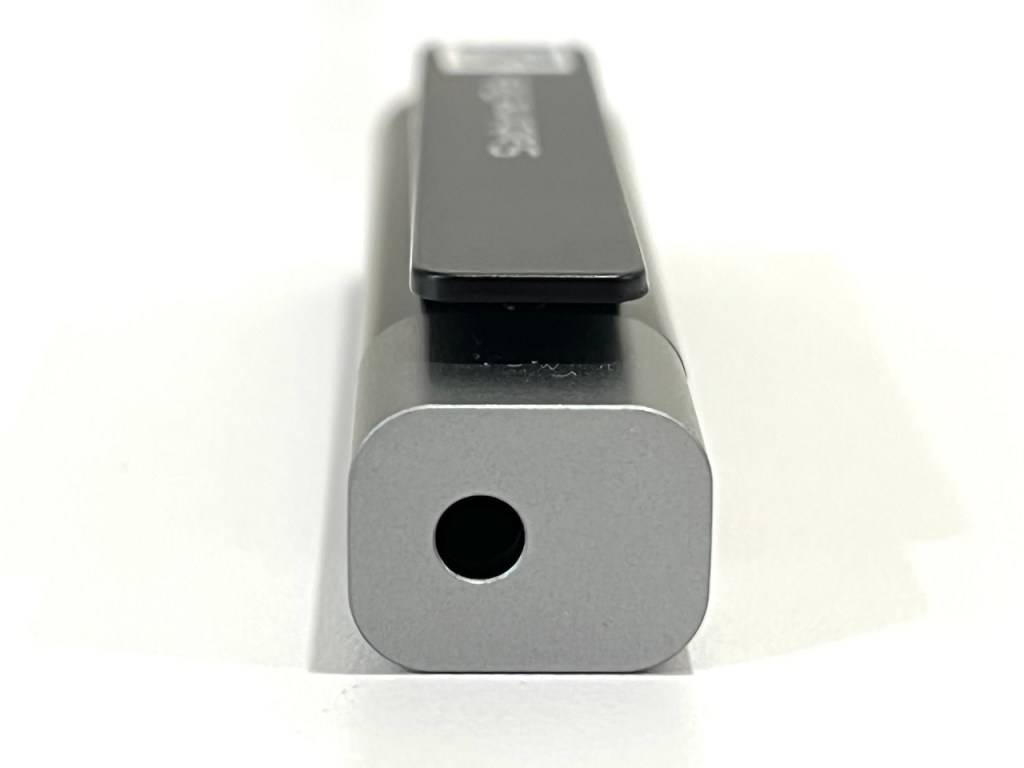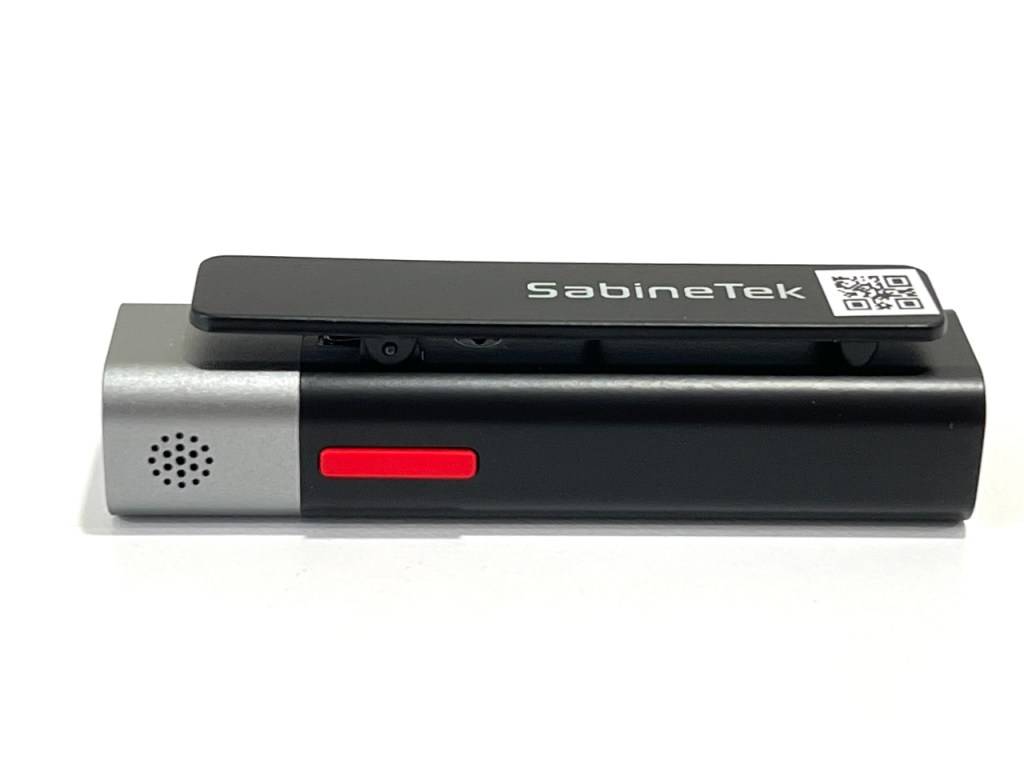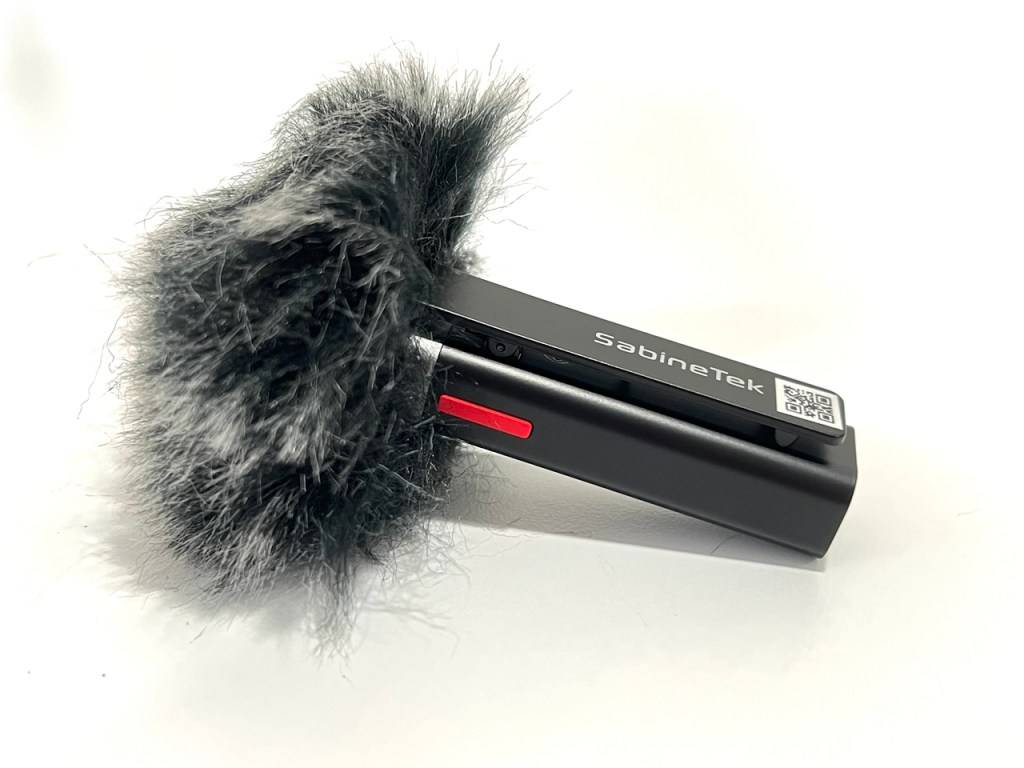 Weighing at only 14g, it's one of the lightest and smallest microphone I've seen in a long time. You hardly notice it when you're wearing it.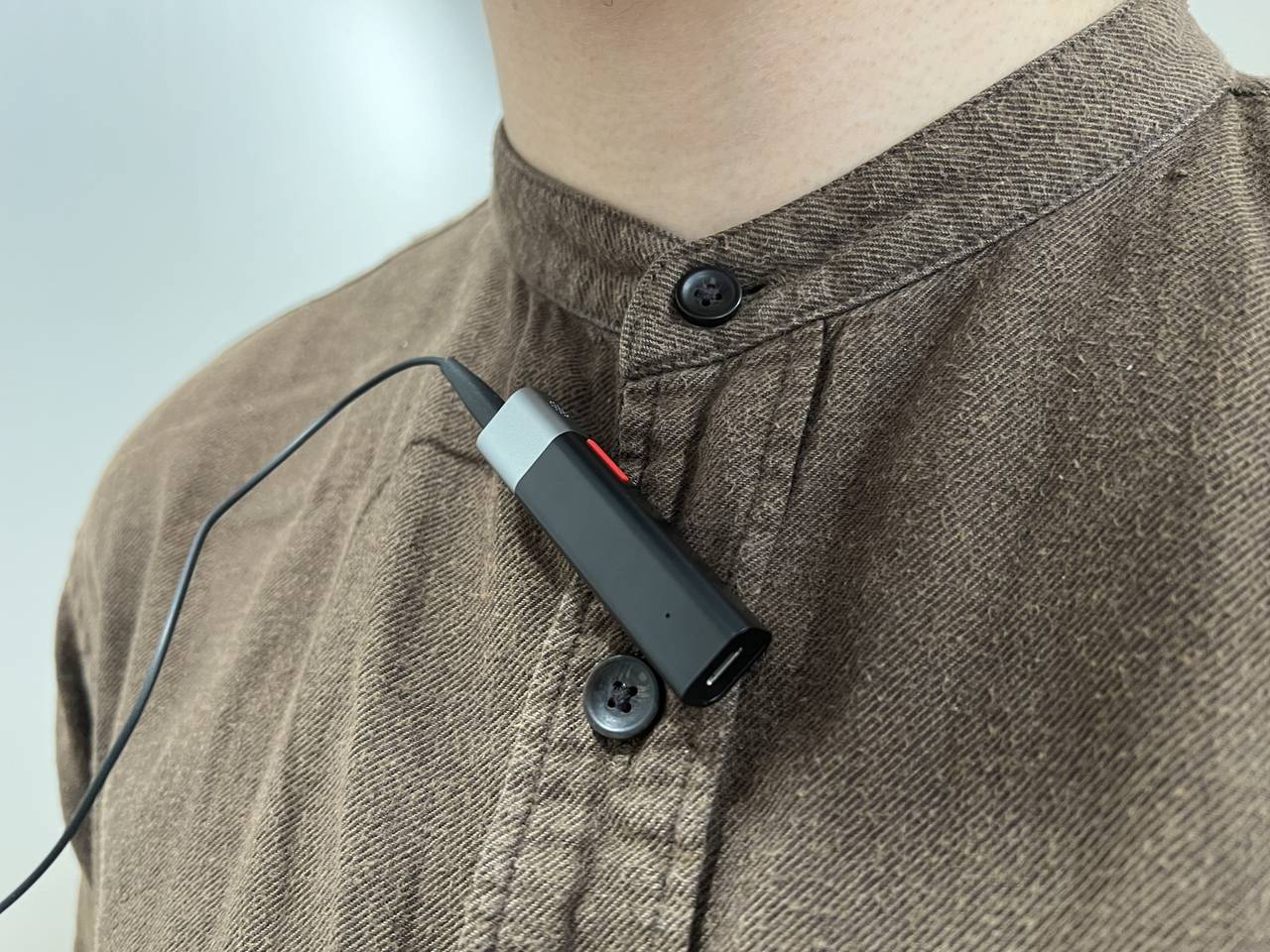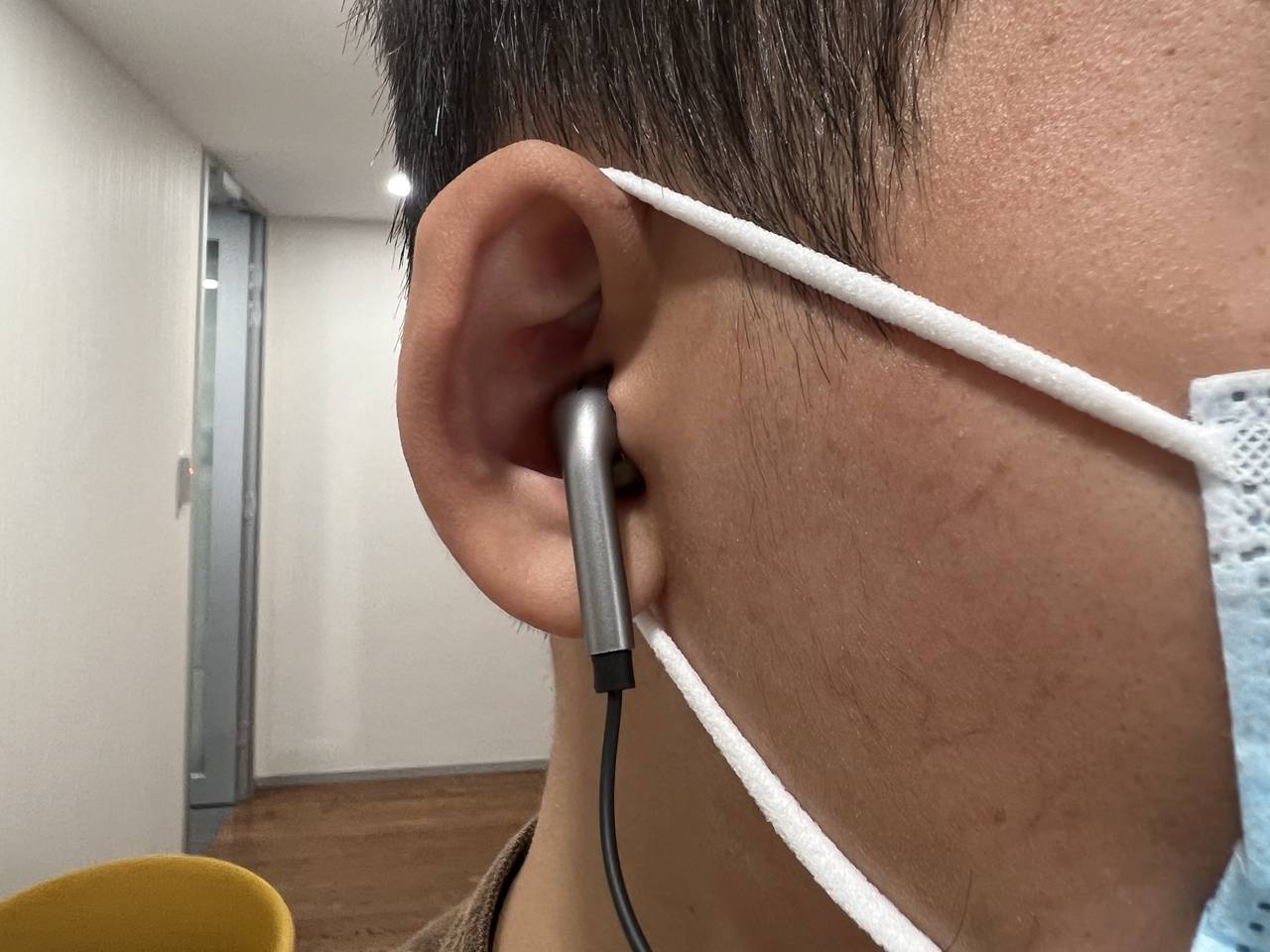 Just clip it on your shirt, connect it to your smartphone and away to go. The included earphone is great for real-time monitoring the audio.
Download the SmartMike+ Vlog & Teleprompter app from the app store.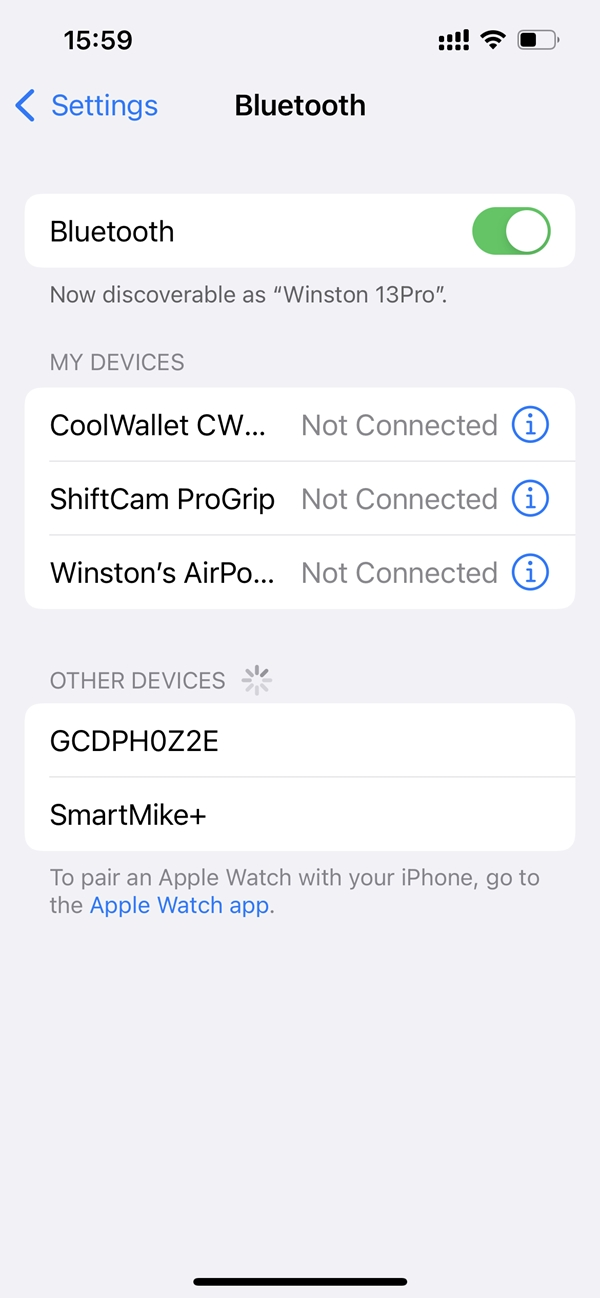 Connect the device via your Bluetooth options … Once connected, you're ready to go!
Configuration and Settings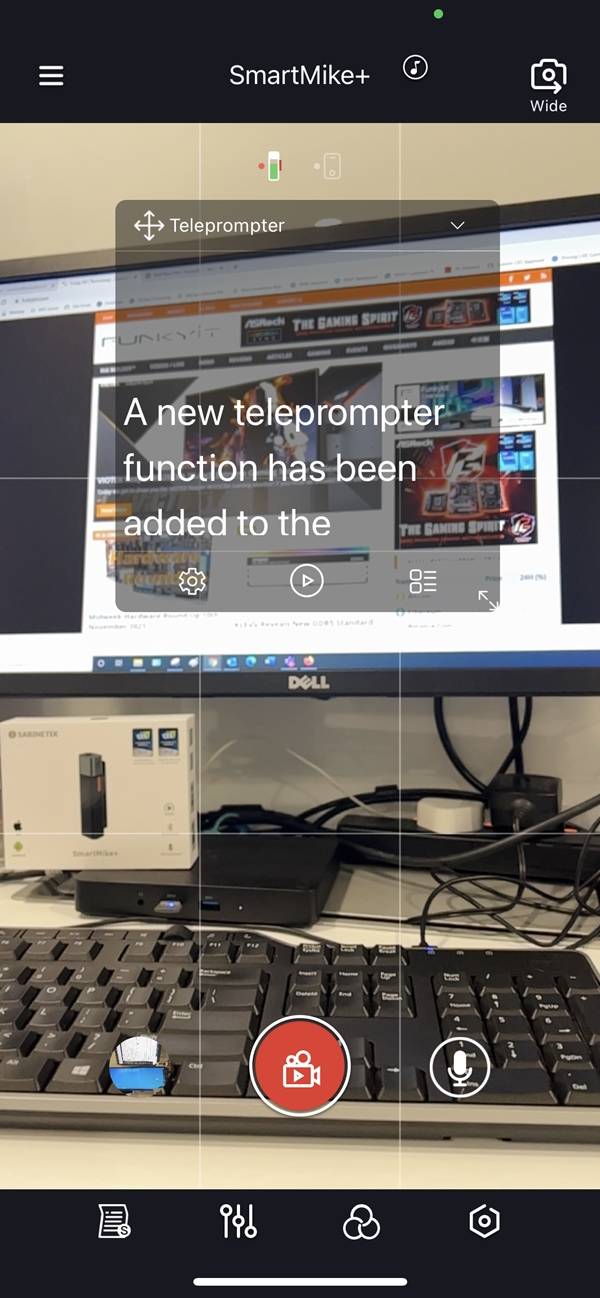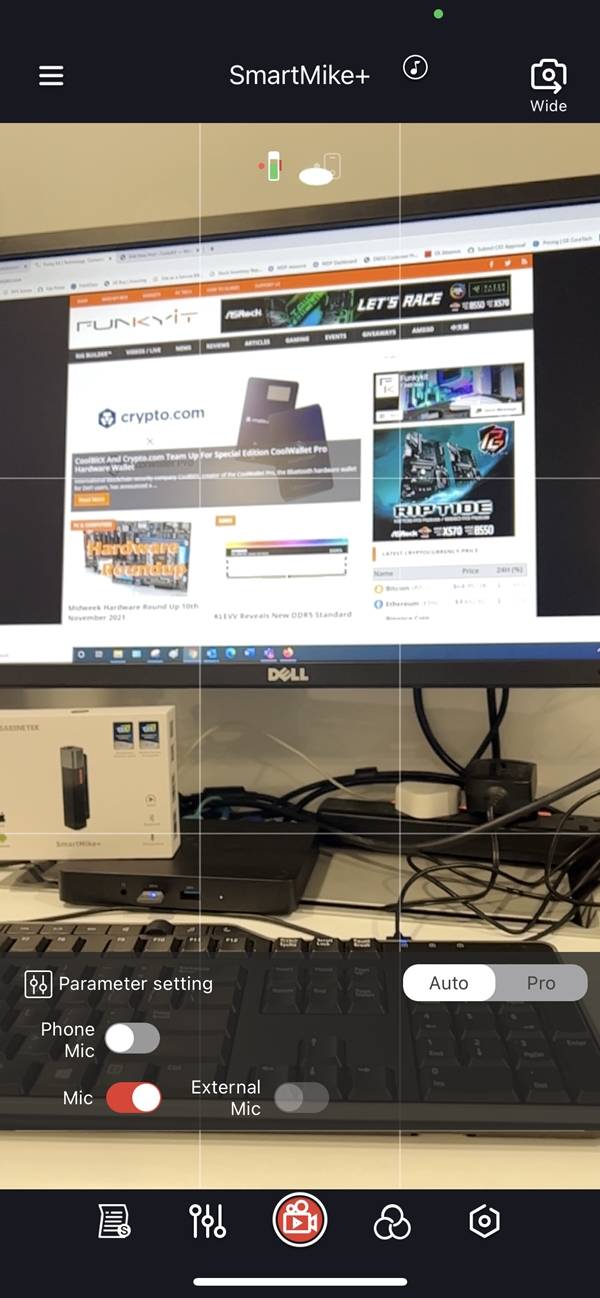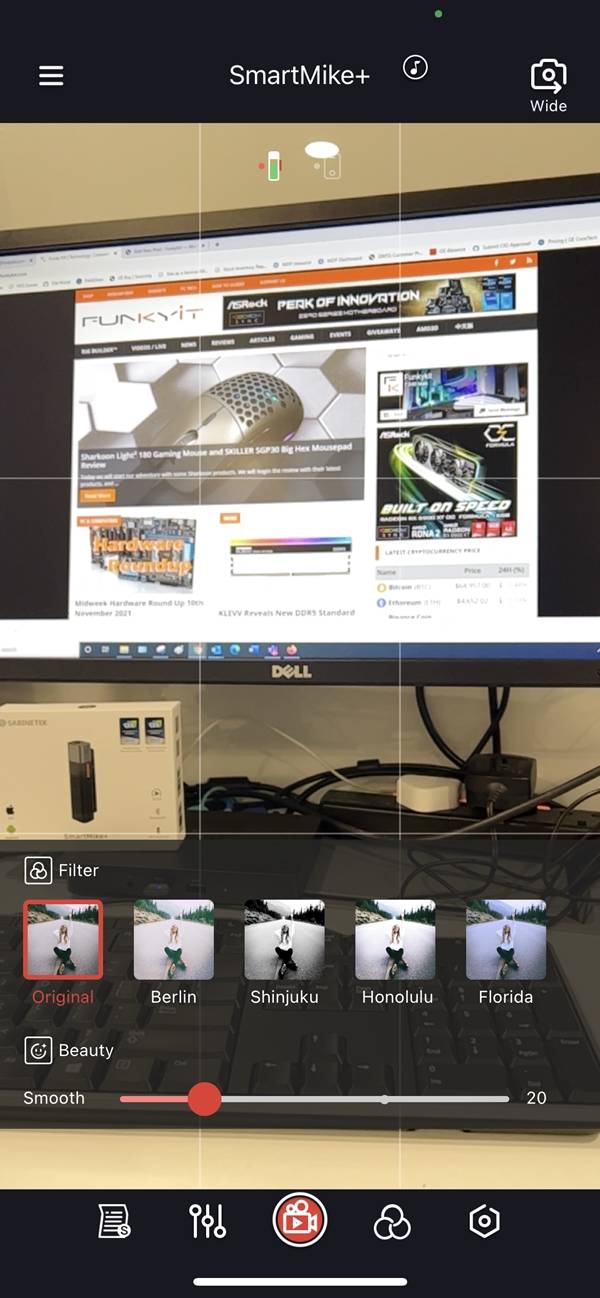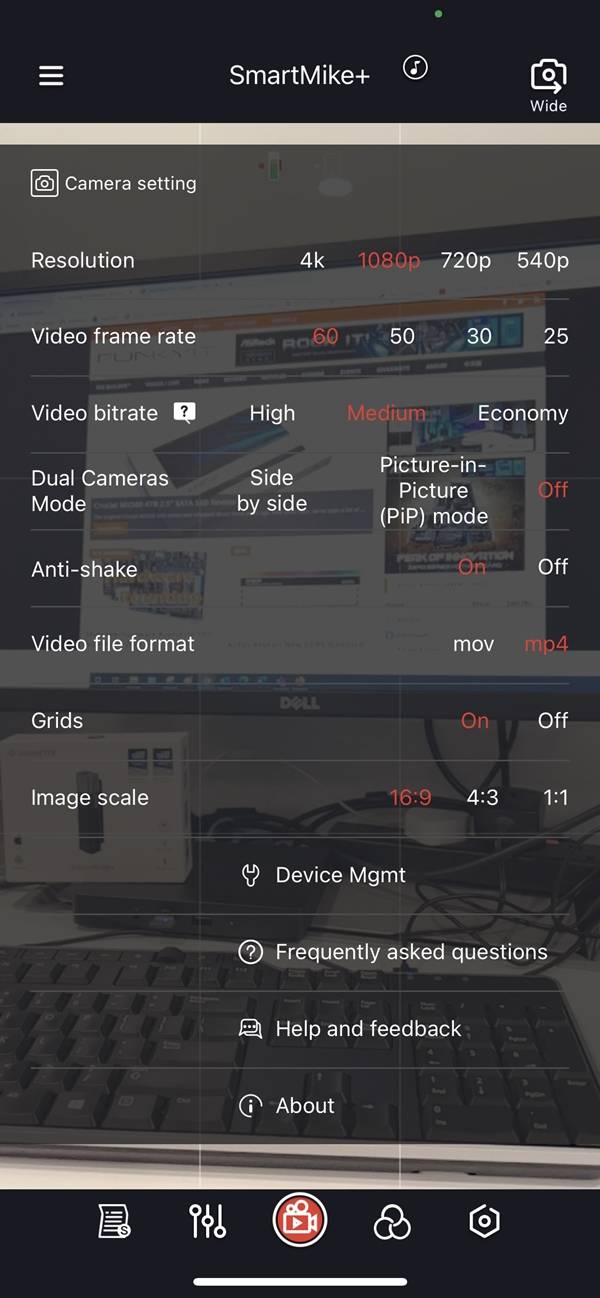 The first screen shows the options to enable/disable the Teleprompter. You can edit the text while you're there. The 2nd screen shows you the options to enable filters. If you like your filters this is a pretty awesome feature. The 3rd screen gives you the options to enable/disable the microphones.
And lastly, the 4th screen has ALL the available options for adjusting various settings such as …
• Resolution: 4K, 1080p, 720p, 540p
• Video frame rate: 60, 50, 30, 25
• Video bitrate: High, Medium, Economy
• Dual Camera mode: Side-by-Side, PIP, OFF
• Anti-shake: On / Off
• Video format: mov, mp4
• Grids: On / Off
• Image scale: 16:9, 4:3, 1:1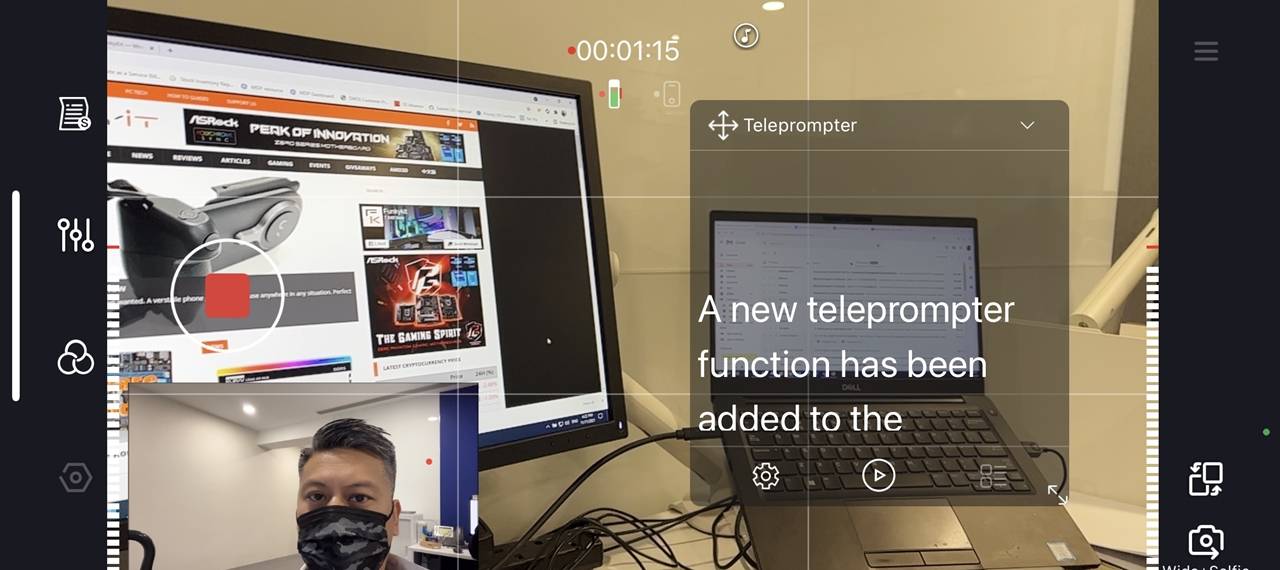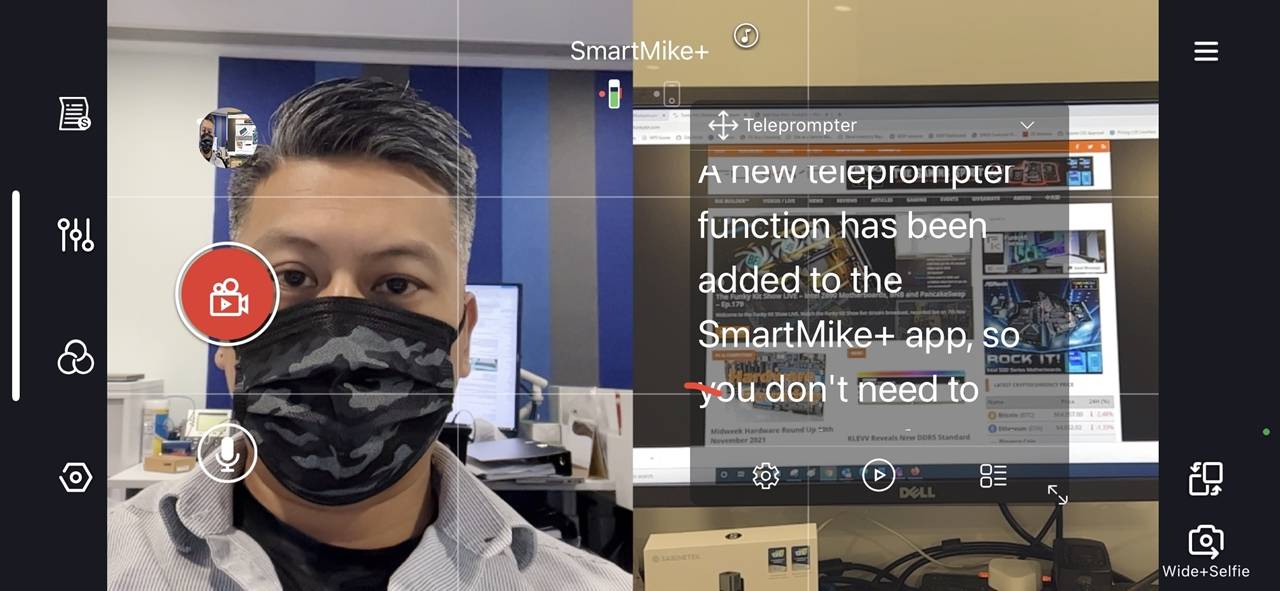 I've been using the Sabinetek SmartMike+ for a few days, and I have to say … I love it. The audio reocrding is loud, clear with minimal background noise, especially when you compare it with just your standard internal mic of your smartphone. I'm able to move away from the smartphone up to a distance of around 15m, and still have perfectly clear and loud audio recording of my voice … this is something I'm unable to do using the smartphone's internal mic.
The SmartMike+ software is easy to use and includes far more options than I was expecting. There's a Teleprompter feature which is pretty interesting. I also like the split screen Side-by-Side and PIP mode.
I'm using the iPhone 13 Pro, and what I've noticed is that it doesn't record using iPhone's own camera app, which I find a little disappointing. For this feature to work you'll need get the 2 pack bundle, which I will expalin below.
For LIVE streaming on 3rd party apps such as Facebook LIVE, Twitch etc, you'll need to get the 2 pack bundle. The kit will include a pair of TRS extension cables and 2 x SmartMike+ units, plus accessories. You need connect one of the TRS cables from the device to the smartphone. Basically, one of the SmartMike+ turns into a transmitter, while the other turns into a receiver.
You can buy the Sabinetek SmartMike+ for around USD $139.99 from Amazon – https://amzn.to/2YLk6GM, while the 2 pack bundle costs around USD $269 – https://amzn.to/3FdGisz
Pros:
Compact and light-weight only 14g
Wireless bluetooth connectivity
Loud and clear audio recording
Active nosie cancellation
Audio monitoring
Cons:
Single SmartMike+ can only be used with its own app
You'll need 2 pack bundle for 3rd party apps like Facebook LIVE, Twitch etc
Sabinetek SmartMike+ is one of the smallest and lightest bluetooth wireless microphones I've used on a smartphone. What makes this mic stand out is the quality of the audio recording, even at a distance of up to 15m. The recording is clear, loud and with minimal background noise. So far, it beats everything I've used to date.