The leader in audio recording devices has announced the launch of two new products
Following their successful #sharetheworld campaign, centered around its SmartMike+, SabineTek has announced two new products to its lineup. The SingMic renamed as AudioWow S1 and the FinaLace renamed as AudioWow B2 will be available on www.sabinetek.com in October. SabineTek's announcement comes on the heels of its #sharetheworld campaign, where SabineTek had their SmartMike+ users sharing the sights and, more importantly, sounds of their world with followers across the globe, showing multiple uses for the incredibly portable mic.
From Times Square performers to travel bloggers producing video, SabineTek sought to show that there are endless ways to use audio technology that don't require a professional recording studio or expert creator knowledge. SabineTek produced a two-minute theme video and several viral videos to support the campaign. The company also worked with dozens of influencers such as Broadway dancers Saverio Pescucci and Betsy McBride, ukulele artist and teacher, Boris Mogilevski, Urban Challenger Runner, Michael, as well as model and professional motocross rider, Dominika Grnova.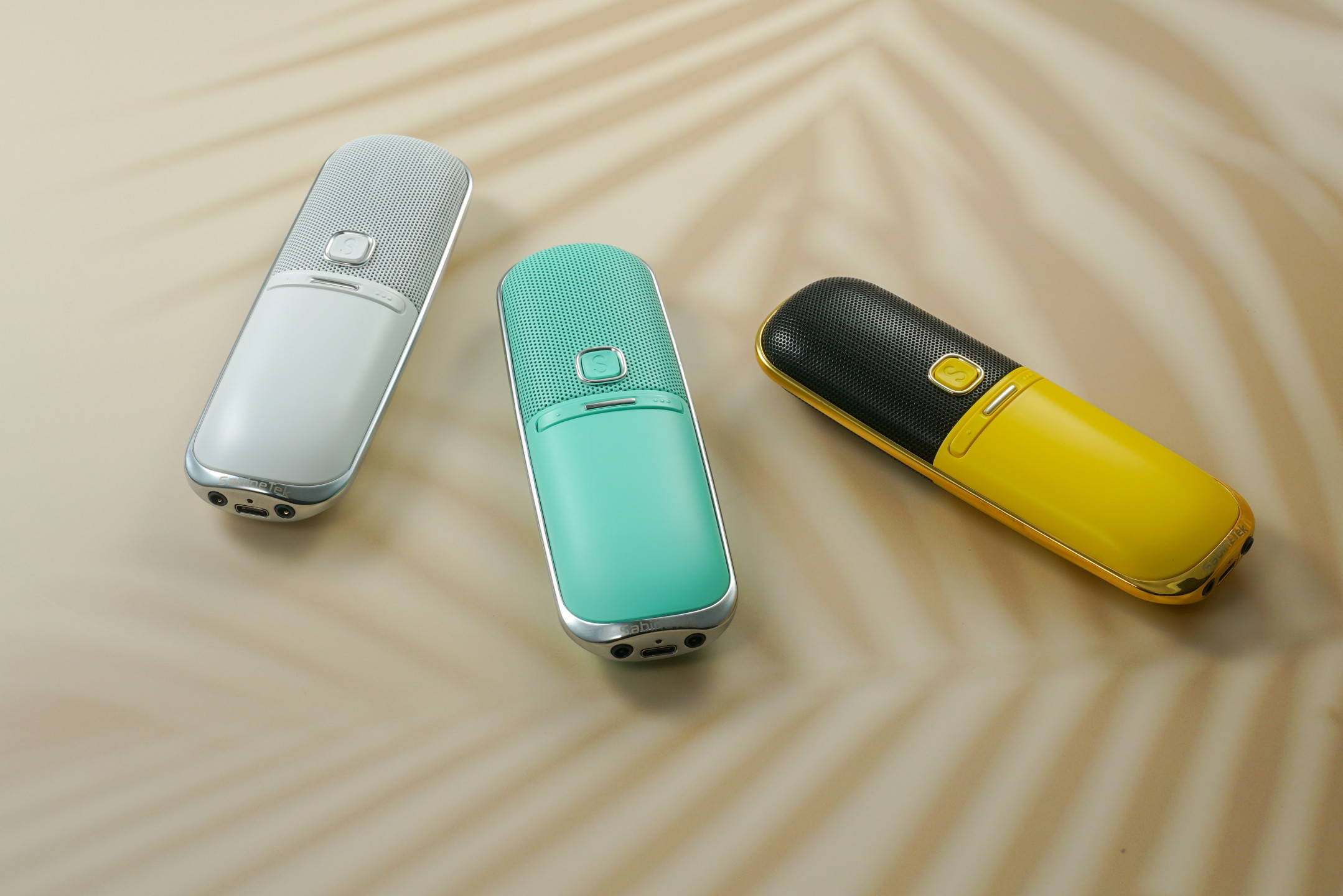 The AudioWow S1 is the world's first handheld Bluetooth microphone for singing and podcasting. AudioWow S1 allows you to capture music and add it directly into your video while you're recording it. With features like real-time mixing and monitoring, and vocal removal, the AudioWow S1 will be well-suited to those on-the-go. The microphone allows for AI subtitle generation, a true bonus feature as more influencers realize the importance of accessibility. SabineTek launched the product on Indiegogo on September 14th, seeking crowdfunding before being sold on SabineTek's official website in the middle of October.
The AudioWow S1 is selling at discounted rates: super early bird pledges down to $69 USD, super early twin bird at $138 USD, and an Indiegogo special rate of $89 USD. After crowdfunding, the products will retail with an MSRP of $139 USD.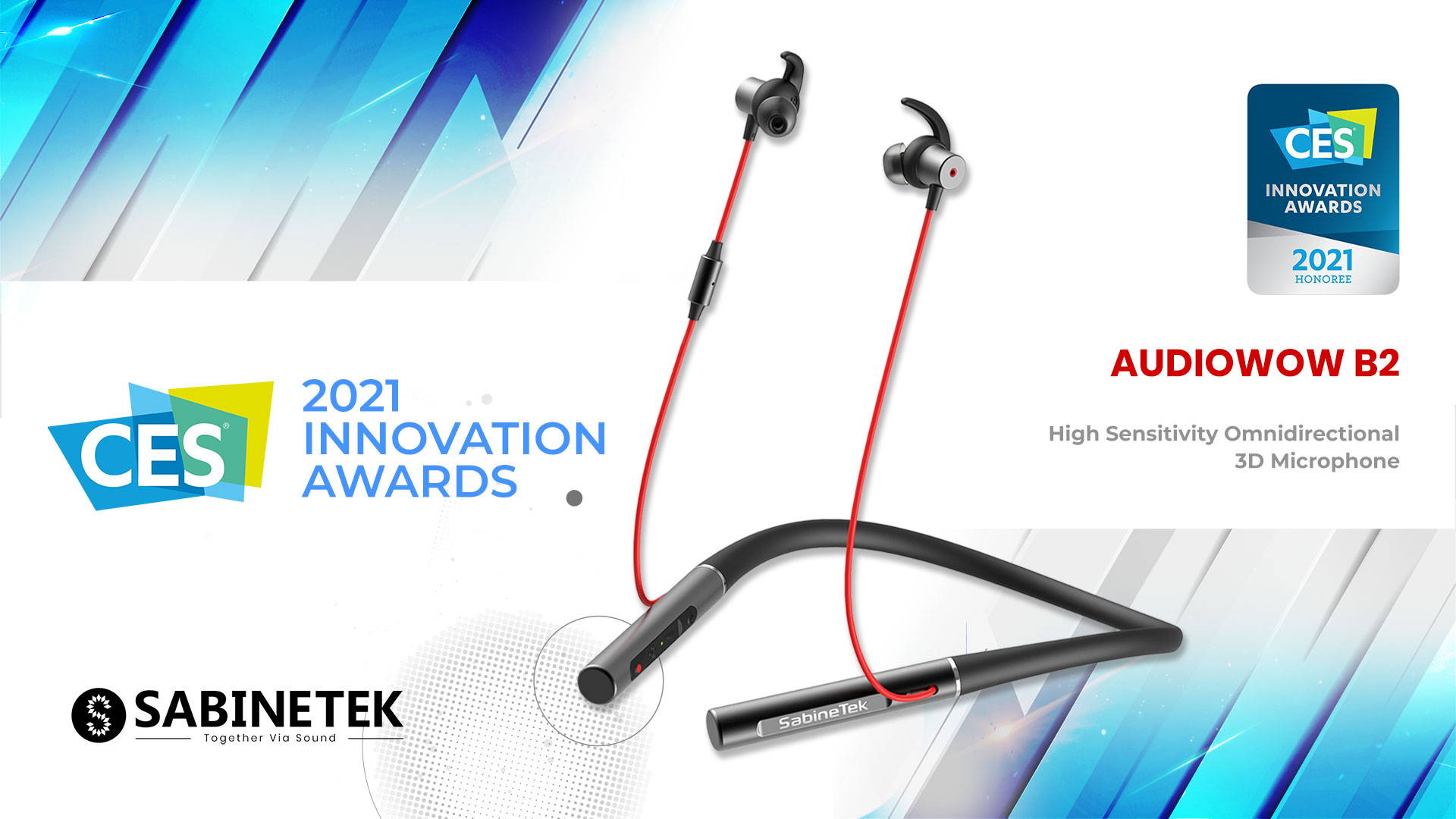 The AudioWow B2 is a neck-mounted Bluetooth earphones with studio-level recording quality. The innovative technology is capable of capturing surround sound for an immersive experience. With multi-level, adjustable signal noise reduction, it can significantly suppress environmental noise, making it the best tool for recording short videos from anywhere. Following the lead of other products in SabineTek's lineup, the AudioWow B2 features AI subtitle generation. The AudioWow B2 will be available for sale on SabineTek's official website in October.
About SabineTek
Founded in 2014, Sabine Technologies Co, Ltd. focuses on technologies and products in mobile acoustics, audio processing, and communication. Backed by its patented technologies as well as partnerships with leading companies such as Qualcomm, SabineTek has created acoustic processing algorithms for quality restoration, digital audio effects, codecs, and AI-based source processing. SabineTek has won seven Innovation Awards at CES for four consecutive years since 2018.

Media Contact
Company Name: SabineTek
Contact Person: Kenny Hsieh
Email: Send Email
City: New York
State: New York
Country: United States
Website: www.sabinetek.com